At Edinburgh Innovations, our Enterprise Services team helps University staff and students take their ideas from concept to real-world impact, and ensures that the commercial potential of new ideas, research and inventions can be fully realised.

Discover 12 innovative student startup and staff spinout companies from the University of Edinburgh who are committed to delivering solutions to the global climate crisis.
Without urgent action, global annual waster generation is expected to increase by 70% to 3.4 billion tonnes over the next 30 years. Meanwhile, the cost of waste management has increased by 270% over the last decade.
Bennu.ai has a solution. Half of what goes into our general waste could be recycled, while 25% of the contents of our recycling bins is contaminated with unrecyclable waste. Bennu.ai has developed Janus, a bin that sorts waste automatically. Simply throw your waste away and let Janus take care of the rest. It guarantees to save 10% of waste management costs and early projections estimate possible reductions of 40%.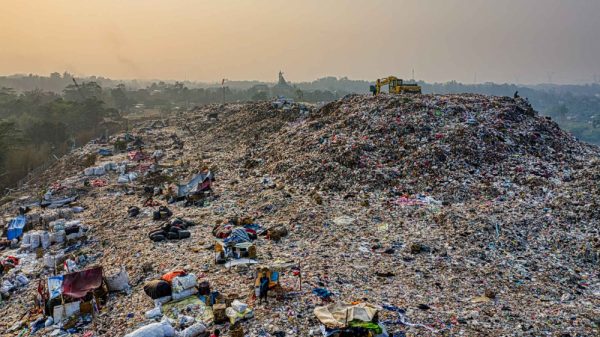 Crover's unique robotic grain storage monitoring solution is the world's first drone capable of navigating in granular bulks.
When grains such as wheat and barley are stored in sheds and silos for long periods they are at risk of spoilage from infestation by insects and moulds. Crover maps the conditions inside grain bulks to identify sub-optimal storage conditions.
Crover is on a mission to help grain storage operators reduce food waste and financial losses by maintaining optimum storage conditions.
Recycling matters, so recycling efficiency matters.
The world generates 2 billion tonnes of domestic solid waste annually and we don't even recycle 10% of it. This is because the current recycling process is extremely inefficient.
Danu Robotics is a team of scientists and engineers dedicated to developing a revolutionary robotic system for recycling and waste management to increase efficiency. Their robotic solution can reduce contamination rate while still saving on operational costs.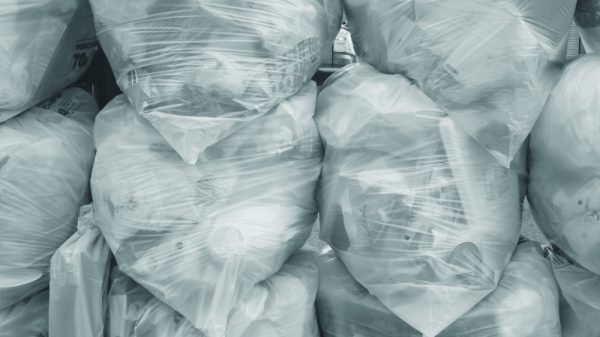 Empowering Local Energy Group (ELE) is a team of three women engineers who are committed to ensuring that everyone has access to the renewable energy revolution, with no communities left behind.
As the world recovers from Covid-19, improving access to sustainable, affordable and reliable energy while supporting wider socio-economic development will be crucial. ELE aims to empower communities to achieve these goals and take a more active role in their energy journey through engagement and wider technical support.
ELE's interdisciplinary expertise in energy systems design and analysis, education and project management acts as a catalyst for community-led discussions and initiatives on planning their local energy journey.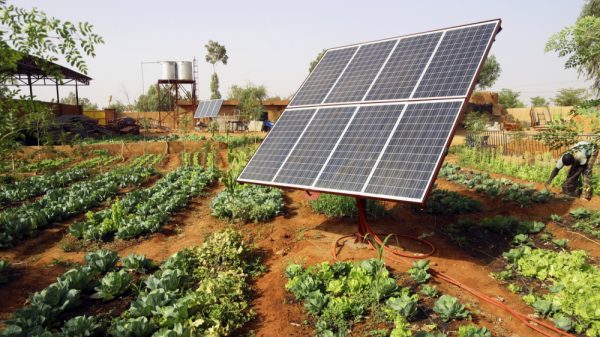 MiAlgae applies leading advances in science and technology to improve food security and reduce the impact of humanity on the planet. It aims to cut reliance on wild-caught fish as a source of Omega-3 by harnessing the potential of microalgae as a sustainable and rich alternative source.
Omega-3 oils are essential for human health. Fish provide the main dietary source but approximately 90% of world stocks are overexploited or fully depleted and therefore cannot act as a sustainable source. Additionally, farmed salmon currently have half the quantity of Omega-3 oils that they had five years ago. To provide adequate quantities of Omega-3, the development of alternative sources is vital.
MiAlgae's zero-waste solution recycles co-products from food and drink production to grow Omega-3-rich micro-algae, returning clean water in the process.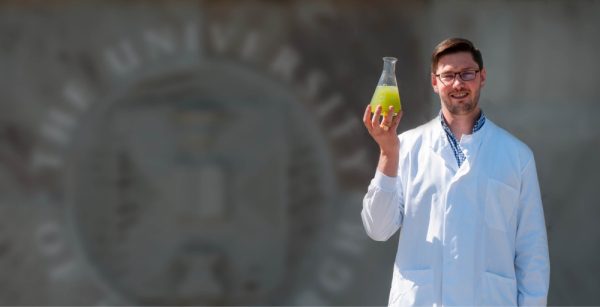 In the past century, we have lost 92% of British seagrass and globally one-third of all seagrass on Earth has been lost. Robocean aims to restore the seagrass ecosystem with large-scale ecosystem engineering via innovative subsea robotics.
Seagrass meadows are responsible for 10% of organic CO2 storage in our oceans, they can capture CO2 up to 35 times faster than tropical rainforest and support 50% of the world's fisheries by providing natural nurseries for marine life.
By enhancing seagrass meadow restoration, Robocean aims to play a pivotal role in combating climate change and rewilding our oceans.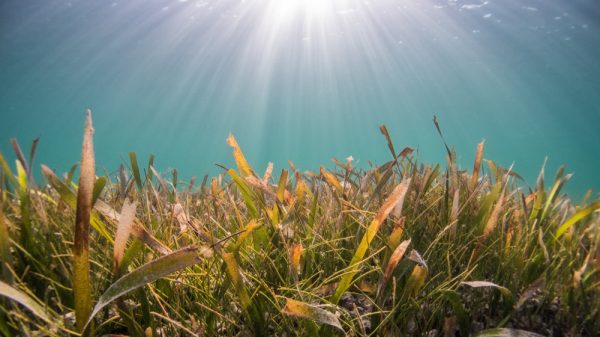 Wildsense monitors forest health using satellite imagery to help foresters better adapt to climate-change-related risks.
Users can monitor climate risks and save on operational costs by receiving monthly reports of threats in their forests, avoid large-scale financial and ecological losses by taking action early and optimise their operations.
The vision is to build remote sensing tools that help make the world a wilder place.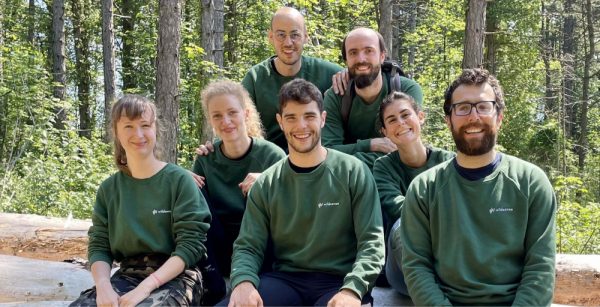 Waterwhelm is commercialising a membrane technology for self-powered wastewater treatment, desalination and dewatering applications.
Waterwhelm taps into the biochemical energy available in wastewater and sewage to drive the energy-efficient membrane process. The cycle is capable of taking in wastewater or sewage and producing freshwater and renewable energy in the form of electricity. The process is particularly financially appealing to places where infrastructure for delivering power may not be available or would be costly to develop.
This technology presents a significantly lower electricity consumption, maintenance and environmental impact in comparison with processes such as ultrafiltration, microfiltration, nanofiltration and reverse osmosis.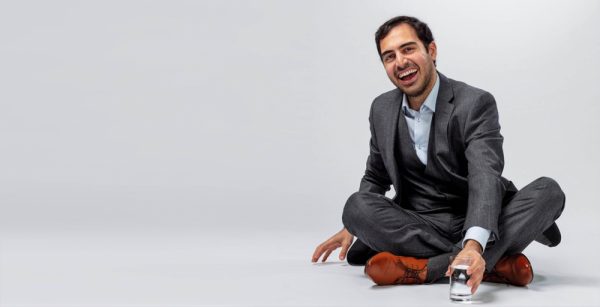 Carbogenics produces sustainable carbon adsorbents from difficult-to-recycle organic waste, including coffee cups and wastewater screenings. The functional carbons enhance anaerobic digestion, remove odours and pollutants from wastewater and can be used as plant fertilizer, for soil amendment and carbon sequestration.
Its first product CreChar is an additive for Anaerobic Digestion (AD) designed to increase the output of biogas plants by at least 15%. CreChar does this by absorbing harmful substances such as ammonia, releasing nutrients such as magnesium and supporting a more productive and resilient microbial community. Maximising the biogas output of the growing number of AD plants in the world is not just commercially important, but also of great environmental value as it generates low carbon energy.
Carbogenics' vision is to become a leader in carbon upcycling and soil carbon sequestration for a circular economy future and a greener, cleaner world for everyone.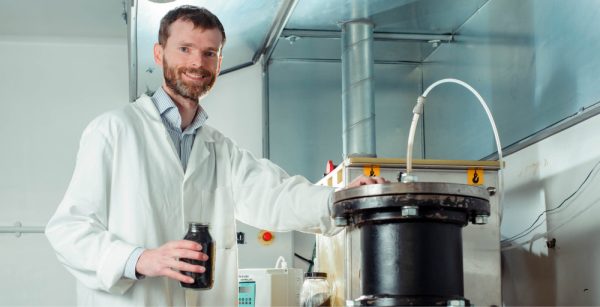 Nature-based solutions to climate change involve conserving and replanting forests and restoring peatlands to suck up carbon and conserve biodiversity. To be successful these projects need to be monitored and their benefits quantified.
Space Intelligence supplies information on the performance of nature-based solutions to climate change to companies and governments around the world, by using unique expertise at the intersection of satellite data analytics, AI and forest ecology.
Space Intelligence supports developers of nature-based solutions in their project development and monitoring, ensuring delivery of climate benefits. Space Intelligence provides information on land cover, habitat analysis and above-ground carbon storage across the world. The company works with governments, NGOs and large multinationals to provide trusted information backed by world-class science.
Data-Driven Entrepreneurship Programme
Nomad works with partners to help improve the energy efficiency, comfort and carbon performance of commercial and industrial buildings.
Nomad uses an innovative approach to data, analytics and AI to radically improve building occupancy, air quality and energy performance and prepare buildings for the transition to net-zero.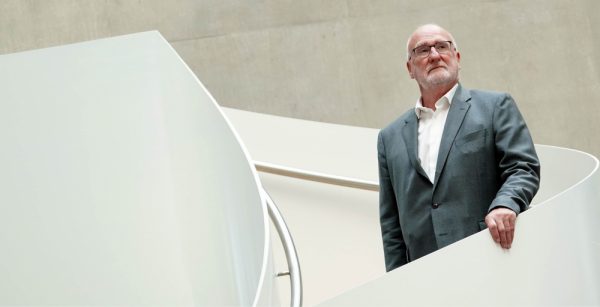 Reath is on a mission to build the digital infrastructure required for businesses to shift to the circular economy. It specialises in the tagging and tracking of packaging to build the "digital passport" that businesses need – think Google Analytics for the circular economy.
Billions of items in packaging are needlessly wasted every year. Reath's tracking technology helps businesses launch an advanced reuse scheme effortlessly. Simply attach a machine-readable tag to reusable packaging and follow it through its journey, again and again.
Reath's technology is compatible with businesses and products in every consumer category – from food, beauty and home cleaning to homewares and electronics.